Interesting read. Even the ancient Egyptians and non-Christians believed in angels.
The ancients support my views that the current  model like female or GQ -esque depictions of angels are a contemporary thing. That they were considered an energy/intelligence and not ready for a fashion magazine cover.
The angels have always told me they only take the human like form for our benefit, but it's not their original essence.
See on Scoop.it – Archangels and Guardian Angels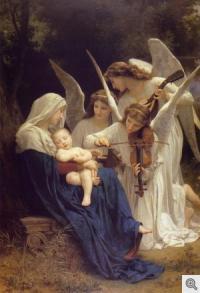 (PhysOrg.com) — Angels are everywhere today—on lapel pins, magnetic dashboard figures, keepsake ornaments and in a Pulitzer Prize-winning play. But interest in angels is more than a contemporary fad.
See on www.physorg.com